Get Instant Information about the The Snow Status, Availabilities, Prices, via the following:

Instagram @shemshak_hotel

What's App at 00989353836810
Telegram at 00989353836810

Office at +982188681167
Contact us Form
While staying at Dizin Hotel gives you the opportunity to ski only at Dizin Ski Resort, our 3-star Shemshak Hotel gives you great access to two resorts that are called Shemshak and Darbansar Ski Resorts. And that's because the road from Dizin to Shemshak or the other way is always closed in winters. Now, those who have tried all the three of theses resorts know that although Dizin Resort is undeniably the best resort in Iran, Shemshak and Darbandsar resorts offer a more adventurous and therefore more exciting experience. There is also another very important reason that make many local and foreign ski lovers to opt for our hotel in Shemshak rather than Dizin Hotel; Shemshak Hotel and its resorts are closer to Tehran. Whereas going to Dizin you'd need to take Chalus road from Karaj and it'll take you around three hours to get there, going to Shemshak you'll need to take Lashgarak Road that brings you to us in less than an hour and half. In other words, the mountainous ride from Tehran to Shemshak is around 62 km and is shorter than that from Tehran to Dizin which is around 130 km.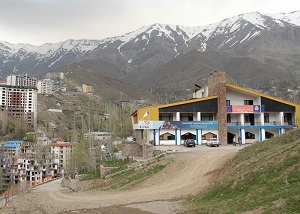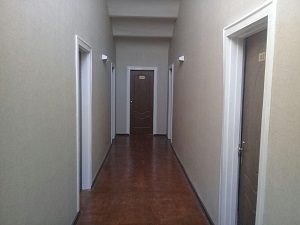 Shemshak Ski Resort and Shemshak Hotel
Shemshak Ski Resort is located at 3500 m above the see level and it offers you an amazing view of the beautiful mountains of Alborz Mountain Range. Here at our Shemshak Hotel we are very fortunate to be the closest hotel to this ski resort. And although Shemshak resort is the second most famous ski resort in Iran, it is surely the most challenging and therefore the most adventurous one. Compared to Dizin Ski Resort, Shemshak has narrower, steeper, and bumpier runs and it is commonly known that Shemshak is suitable for experienced skiers. The few bumps on the runs might make you tumble down once or twice, but that's half of the fun. Still, even if you're a beginner and eager to try Shemshak Resort, be sure that the great powdery snow at this resort will cushion your falls and you wont get hurt. There is a ski rental near the lift station and meets the needs of a variety of tastes with around 17 USD per day for the full equipment. The lift equipment at the resort might look quite old, but it works perfectly and it's safe.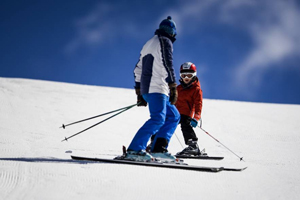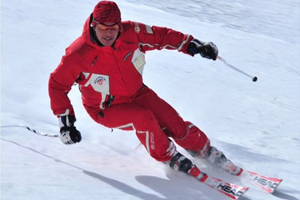 Shemshak Hotel's Facilties, Rooms, and Rates
Here at our hotel in Shemshak, there is a chic restaurant in which we serve a wide variety of Persian and western dishes. And although the location of our hotel is quite remote and acquiring the needed ingredients is not easy, the prices on our menu are quite reasonable. There is also an stylish coffee shop at Shemshak Hotel in which our guests from all nationalities and walks of life get together and socialize. As far as the other facilities are concerned, I can point to the parking lot right in front of the hotel, and also our billiard table which is a great pastime for our guests specially when the slopes are closed due to bad weather conditions. Regarding the rooms at our Shemshak Hotel, there are single rooms offered at the same rate as double or twin rooms plus 4-bed suites. Needless to say that all the rooms have private bathrooms and showers.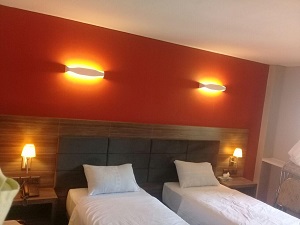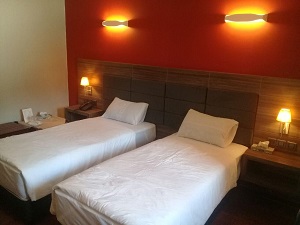 Shemshak Hotel's Services
There is 24-hour room service at Shemshak Hotel and our kind receptionists respond to all the skiers' inquiries to facilitate their stay here. As the location of our hotel in Shemshak suggests, there is no public transportation facility near the hotel. Still, just like Dizin Hotel, we have signed a contract with Iran Tourists Transportation Service (IranTTS) and this company provides our guests with convenient IKIA airport taxi pickups all the way from the International Imam Khomeini Airport (IKIA) to our hotel.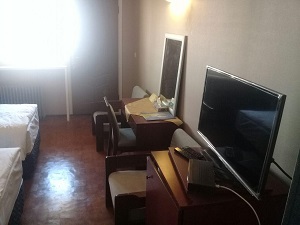 Shemshak Hotel Address
Located at the GPS coordinates of 36.006516, 51.489294, Shemshak Hotel is reached through Lashgarak Road leading you out of Tehran from the north-east of the city. You should then take Oshan Fasham road which leads you to Shemshak Region where there is only one hotel called Shemshak Hotel.
Tehran's Hotels and Hostels
Shemshak is no short of lodging facilities, but considering the short distance between Shemshak and Tehran, some people prefer to use accommodation options in the capital. And who can blame them?
Hotels in Tehran
include some of the most popular luxury and budget lodges in Iran ranging from grand five-star hotels to modest guesthouses and hostels.
Hostels in Tehran
are currently the most sought-after budget options. This is largely thanks to all the acclaim earned by Seven Hostel in Tehran. Among the features that earned Seven Hostel the title of best hostel in Tehran, one can mention superb location, fabulous service and amenities and above all an extraordinary international vibe. For securing a room for yourself in Tehran's best-loved budget hostel all you need is to use Seven's online booking services. You'd better hurry since Seven Hostel is a household name among tourists traveling to Tehran and you might not find an available room if you don't make reservations in advance.